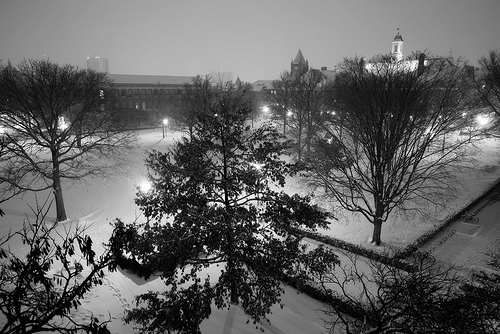 The Department of Religion at the University of Illinois at Urbana-Champaign offers students opportunities to study diverse religious traditions from a variety of disciplinary perspectives. Our curriculum encompasses the study of religion in many different cultures and historical periods as well as the impact of religion in such areas as ethics, politics, literature, intellectual history, philosophy, and society in general.
The program for the undergraduate major in religion allows students to concentrate in a particular area of interest while gaining broad exposure to the major religious traditions of the world (such as Hinduism, Buddhism, Daoism, Confucianism, Shinto, Judaism, Christianity and Islam), past and present. Few disciplines in the humanities explore so many diverse cultures, texts, and ideologies as does Religious Studies.
You will also find our department is deeply committed to supporting a broad array of courses for the university's general education curriculum.
We welcome you to contact us to learn more about the Department of Religion. Whatever your personal perspective and history may be, religion really does matter in today's world. Come find out why.